Aloha and Welcome!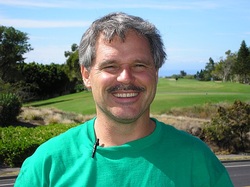 My name is Scott Carter and I am the General Contractor for Emerald Builders LLC. My partner, Matty Keith and I have worked and lived on the Big Island for the last 25 years in the areas of real estate development, sales, and construction industry.
We are primarily custom home builders. We built nearly 25 homes in Waikoloa Village, hundreds in Waimea, Kailua-Kona, and Puu Lani Ranch. We specifically design homes that work with the terrain of the parcel, the wishes of our clients, and the covenants of associations.
Overall building experience spans over 500 homes built in West Hawaii.
We also do quite a bit of Commercial and Residential remodeling, additions, and repairs. Commercial retail spaces,
office suites, and warehousing.
Recently we were contracted to provide home modifications for the mobility challenged in Kailua-Kona. Among the numerous improvements, we enlarged a sliding glass door to accommodate a new pathway ramp, installed ADA sinks that are accessible by motorized scooters, and we now offer local access to threshold ramps, pathway ramps, commercial modular ramps, and other products available on our new products page.
For more information contact us at (808) 883-1955 or Email us at emeraldbuilders@yahoo.com today!
---
Quality New Custom Home Construction
Design and Construction Consultations
Remodels, Repairs, Modifications, and Additions
Full Service Construction Management Assistance
Commercial Retail Build-outs and Remodels
Full Service Real Estate Firm for Commercial and Residential Property Management

---